Organiser's Message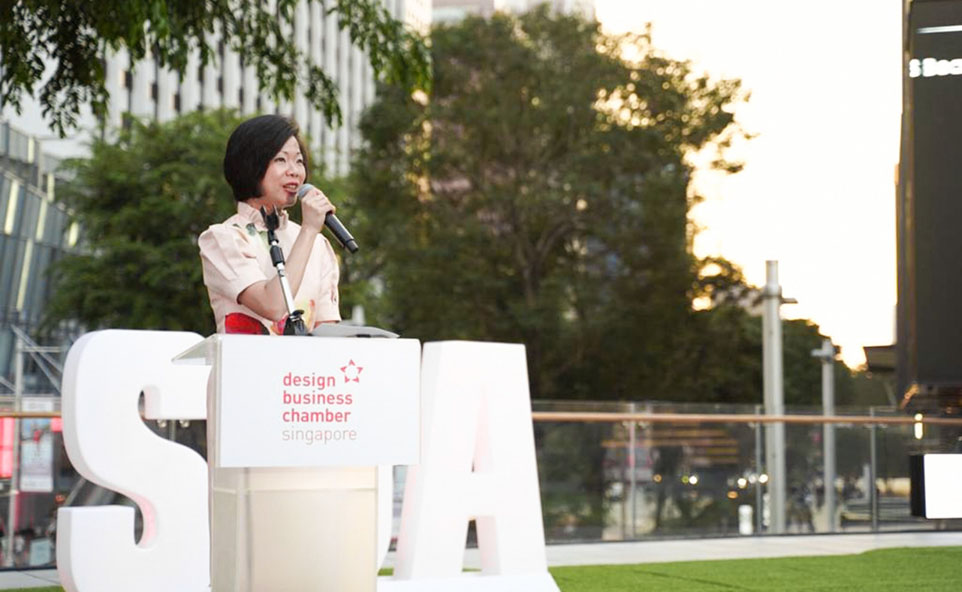 This is the year of transformative change in more ways than one. Singapore Design Awards has been honouring outstanding designers, design students and design practices from across the world and it remains the leading design award in Southeast Asia. To foster a more inclusive creative industry and supportive ecosystem for designers, the 31st edition of the awards will introduce new changes this year.
The awards will do away with specific entry categories which separate students, professionals and corporates, and instead accept submissions from any creative persons who use design as their primary problem-solving tool. It will be one that is relevant to the current challenges that Singapore faces and we are very honoured to be working more closely with the government agencies - Ministry of Sustainability and the Environment (MSE) and Ministry of Culture, Community and Youth (MCCY).
The award evaluation criteria will place greater emphasis on solutions which demonstrate empathy, impact, and creativity, stirring up interest and adding tangible value to the end-user experience. These changes are in line with our manifesto of achieving better business by design, and to use design for social good. It also enables us to impart to different communities that social cohesion can be achieved through intentional co-design.
Designers have a raw skill set that's very valuable in the future, in that we offer much impact on a product or company through our creativity and innovative thinking. I welcome you to support this exciting revamped initiative and look forward to receiving your submissions!
About the Awards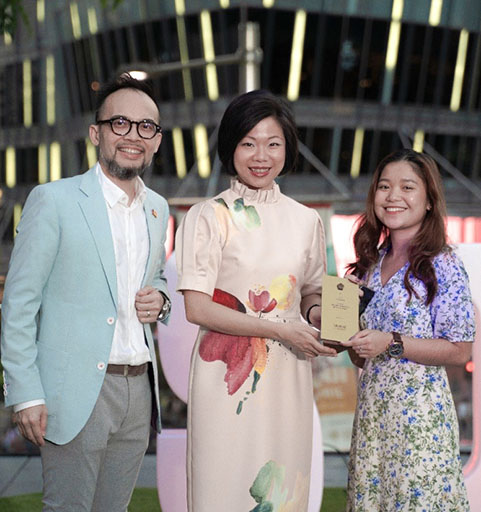 The Singapore Design Awards honours outstanding designers, design students and design practices for their innovative design and human-centric approach. It aims to raise awareness for the region and the strategic role of designers with Singapore at the heart of a dynamic Southeast Asia.
First conceived in 1988 and unveiled by then Prime Minister of Singapore Mr Lee Kuan Yew at the first Singapore International Design Forum, it was an initiative led by the Designers Association Singapore (now Design Business Chamber Singapore) and the Trade Development Board (now IE Singapore).
As an award that has always been dedicated to celebrating design, Singapore Design Awards is committed to acknowledge and affirm the people behind the scenes – the ones leading the charge and a new blood of innovators in the right step forward. This year, we've changed the game to acknowledge the evolution of a designer's role. Though designers are natural problem solvers, they cannot tackle all the issues alone.
In partnership with Ministry of Sustainability and the Environment and Ministry of Culture, Community and Youth, the awards has been redesigned to be one that's relevant to the current challenges that Singapore is facing and a launchpad for designers to turn them into opportunities for brilliant design ideas and solutions.
Design Challenges
How might we encourage communities to support local produce?
How might we, as designers, create more sustainable products?
How might we, as designers, create spaces and experiences for diverse individuals and communities to interact and engage with each other meaningfully?
How might we, as designers, encourage more open, respectful, and constructive debates and discussions about our social differences?
Challenge Journey
Submission Guidelines
Submissions accepted from any creative persons (students or professionals) who use design as the primary problem-solving tool.
Individual, Corporate or Group submissions are welcomed.
Participants may form a conglomeration or consortium comprising designers/ specialists to facilitate/realise the proposals.
Ideas must be original and not infringe on any copyrights or trademark.
Ideas must address any one (or more) of the challenge statements.
Ideas must be presented up to prototype phase.
Ideas must be actionable and centered on tangible results.
Within funding scope: Ideas that can be implemented within 6 to 12 months timeline.
Evaluation Criteria
Empathy Demonstrating ability to understand and identify users' needs. Solving problems and improving lives in specific ways that relieve the challenges of the users.
Inspiration Possessing a stroke of ingenuity. Stirring up enthusiasm and interest in users; setting the standard in the industry and/or encouraging action from its users; taking into account our local context.
Impact Benefitting users in specific ways that are significant to them. Enhancing or adding tangible and meaningful value to their current situation/ experience.
Business Viability & Sustainability Has the potential to hit the market within 6 months to a year, scale up and create long-term value by bringing about positive impact in the ecological, social and economic environment.
Systems thinking How the project works in tandem with the rest of the mechanisms in the ecosystem; how we coordinate with other efforts.
Seed Money
Promising projects will be selected for funding, project development and rapid prototyping. Successful applicants will be supported from a cash pool of S$80,000 to develop the concept.
For any enquiries, please contact us at:
info@singaporedesignawards.com
+65 8829 2990
Organised by:

Co-created by:

In support of: