Assistant Professor Suranga Nanayakkara, RoyShilkrot, Jochen Huber, Meng Ee Wong, Pattie Maes& Roger Boldu
// Asia Top Designers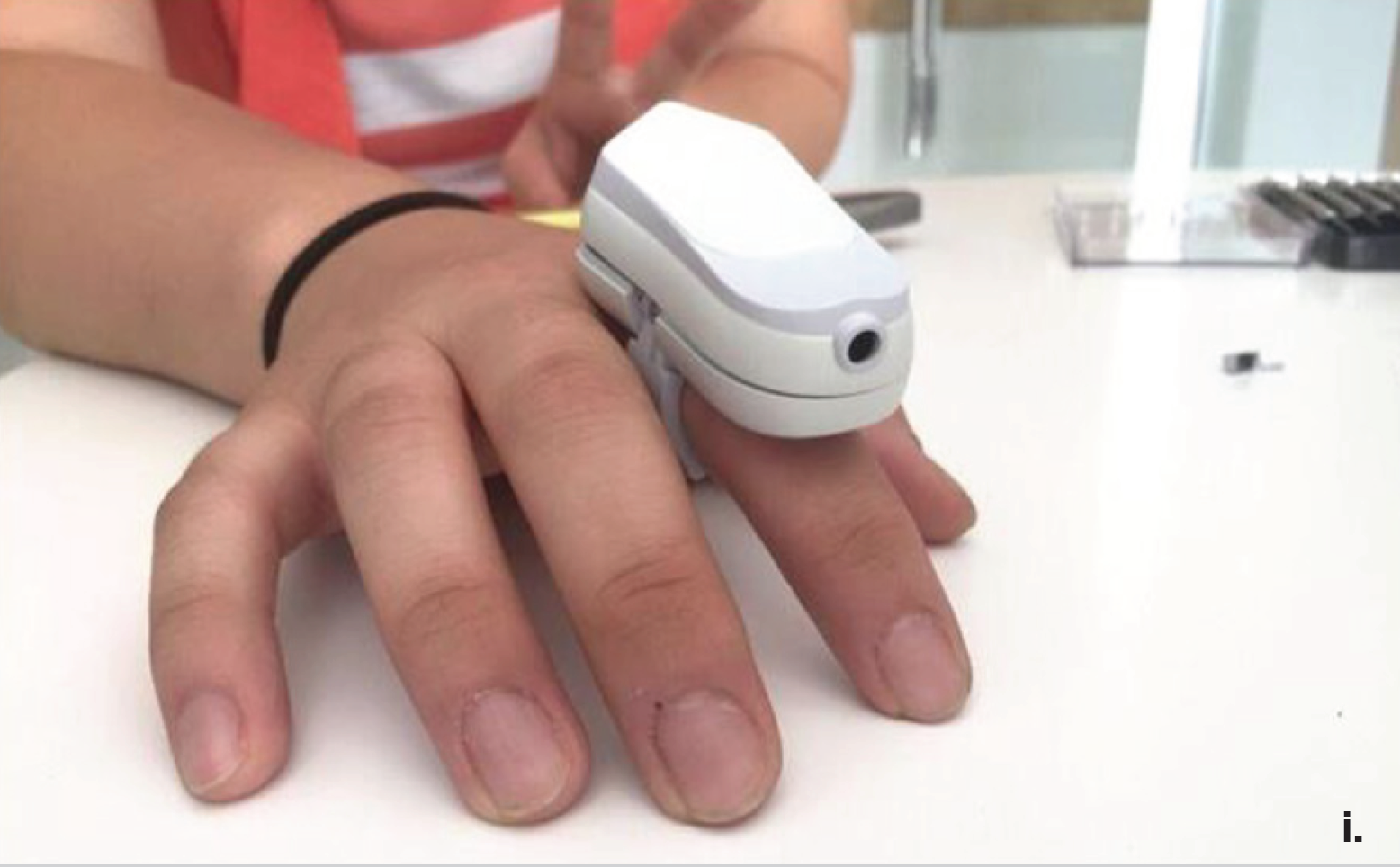 Assistant Professor Suranga Nanayakkara, RoyShilkrot, Jochen Huber, Meng Ee Wong, Pattie Maes& Roger Boldu
Accessing printed text in a mobile context is a major challenge for the blind. A preliminary study with blind people reveals numerous difficulties with existing state-of-the-art technologies including problems with alignment, focus, accuracy, mobility and efficiency.
With our Finger Reader, we present a finger-worn device that assists blind users with reading printed text 'on the go'. We have developed a novel computer vision algorithm for local-sequential text scanning that enables reading single lines, blocks of text or skimming the text with complementary, multimodal feedback. This system is implemented in
a small finger-worn form factor, that enables a more manageable eyesfree operation with a user-friendly setup. In addition to providing a viable 'reading' option for the blind, our product can also be used for other applications, such as translation assistance for tourists.